Haero Irresistible to Bidders!
Last night Mayday attended the end of trail auction for the GoGoHares 2018, we watched as so many buyers placed bids on their favourite Hare from the many displayed all around Norwich and Norfolk sponsored by local businesses in support of Break Charity and to help "Change Young Lives".
Mayday's GoGoHare for 2018 "Haero" designed by Artist Claire Cassie was placed in last nights auction with the final bid reaching an outstanding £4200 bumping up the total amount raised by Break Charity reaching an astonishing: £409,600!
Once again a massive thanks to everyone who supported and visited "GoGoHaero" throughout the summer, it's always great to be part of such an amazing and unique way to raise money for a well deserved charity and make a difference in the community.
Give "Haero" a shout out on Twitter and let him know how proud we are!
Visit Break Charity for more info on their journey.
Below, picture from last nights "Hare" Auction held at the Forum, Norwich.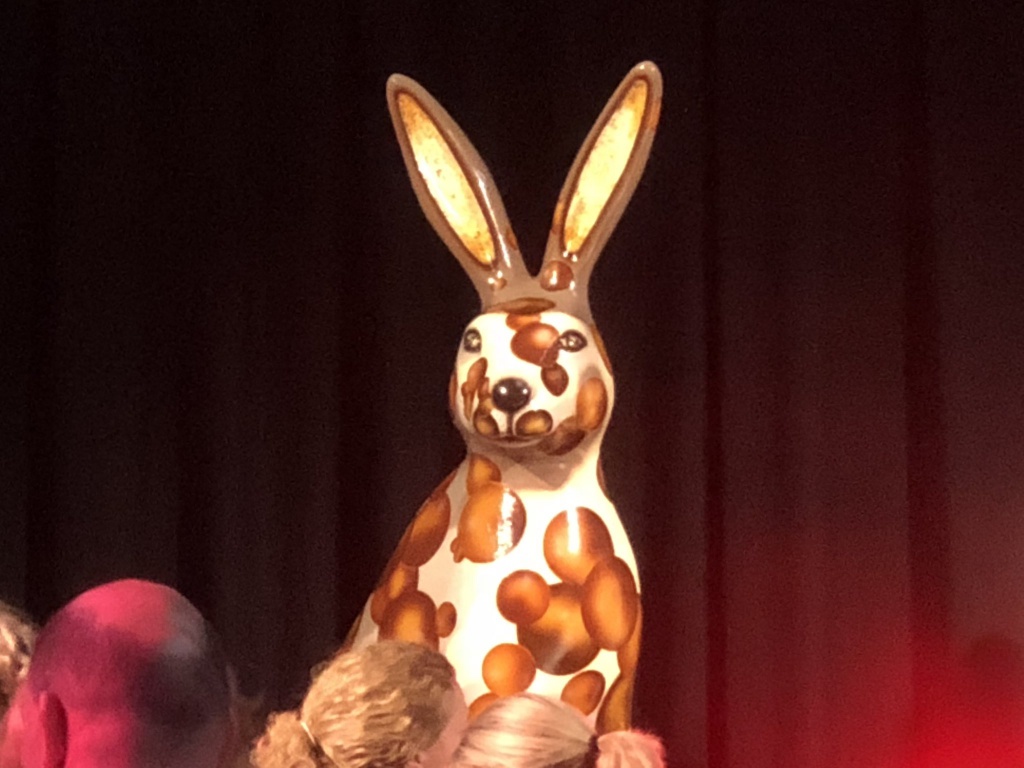 GoGoHaero Sells for £4200!