Toshiba's next-generation e-BRIDGE series 5015AC recently won best product of the year 2019 by tech business "Better Buys".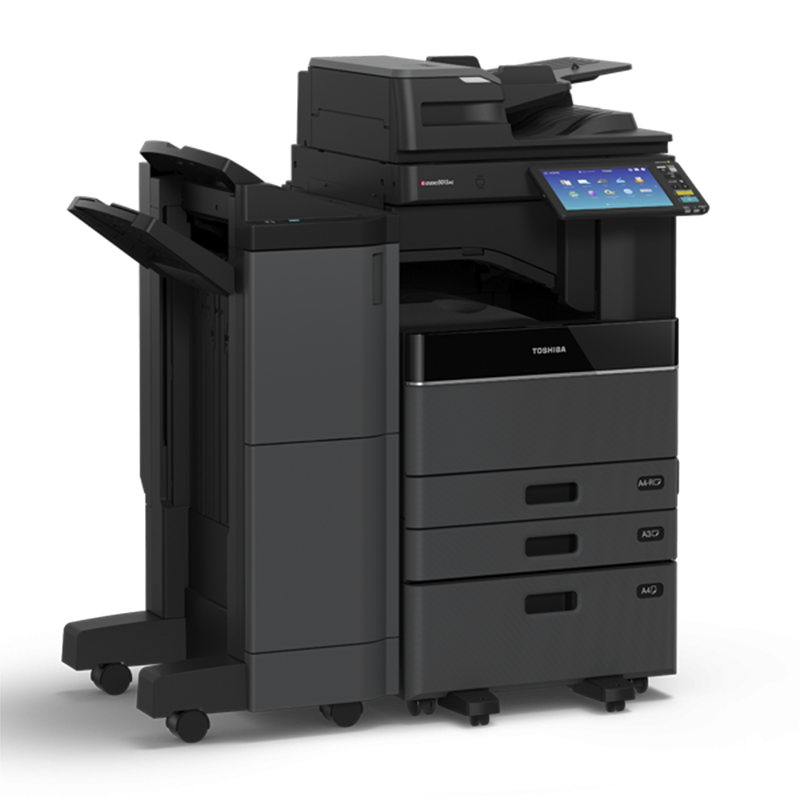 "The Toshiba e-STUDIO5015AC Series is a scalable and versatile line of devices for companies that want to improve their printing, copying and scanning needs," said Better Buys editor Melissa Pardo-Bunte.  "We find these products to be innovative in their own right because of the MFPs' new Elevate customization platform that offers new functionality to match each customer's exact needs."
Some of the features of this premier range of multi-functional devices are as follows:
Embedded web browser
4 GB RAM
Toshiba secure 320 GB hard disk drive enabling the MFP to easily drive Toshiba's internally developed solutions or even third-party applications
A large 10.1 " touch screen makes document handling easier than ever
ENERGY STAR Tier 2 compliance means this system meets the latest, most stringent environmental requirements
The optional e-BRIDGE Plus connectors for Microsoft OneDrive, Google Drive and Dropbox let you send your documents directly to or print from these cloud services via the MFP
Create a lasting impression with high-quality document output in colour and monochrome with a resolution of up to 1200 dpi x 1200 dpi.
Better Buys also presented Toshiba's e-STUDIO5015AC series with its Q4 2018 Editor's Choice Award.  Toshiba earned the 2018 Better Buys Innovative Product of the Year award for its groundbreaking hybrid copier, the e-STUDIO4508LP and has won the office equipment authority's elite honor in five out of the last seven years.
Toshiba America Business Solutions Chief Marketing Executive Bill Melo stated: "Toshiba is honored to receive this year's Better Buys Innovative Product of the Year award,"  "Our next-generation e-STUDIO products and Elevate platform are resonating with organizations seeking a document management solution tailored to match each employee's unique needs."
For more information on the Toshiba e-Bridge range or details on the product featured in this article contact us today on: 01603 481995.
Toshiba e-STUDIO5015AC Wins Product of the Year 2019