Product Description
"Monochrome Printing Has Never Been This Green"
The Toshiba e-STUDIO5008LP series is the world's first monochrome multifunction systems with erasable print function. Toshiba's hybrid technology combines conventional printing with erasable printing allowing you to reuse paper over and over again. One single device easily connects, integrates and simplifies your workflows — and also helps to save valuable resources.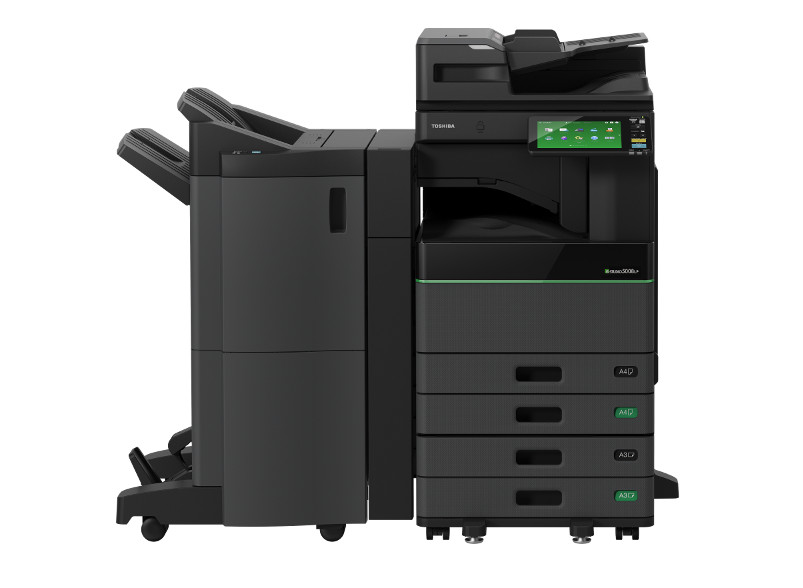 At Toshiba, we are dedicated to serving our customers and committed to the future of our planet. This all comes together under our promise of Together Information.
Monochrome printing has never been this green.
A unique hybrid printing technology, one single device prints regular as well as reusable prints, which saves paper.
Equipped with innovative features for modern document workflows.
Designed for businesses that want to combine ecology, economy and efficiency.
For more information or a quote contact our sales team today on: 01603 481995 or info@mayday-online.co.uk